On 11th June Anaplan unveiled the new updated platform user experience (UX) and new mobile app for access to key business planning data on the go. As a Silver Anaplan partner, we were lucky enough to receive early access so we've been working with it for quite some time. Because we're well-versed with the update's new features, we can offer our observations and key takeaways. Here's a quick rundown of everything you need to know.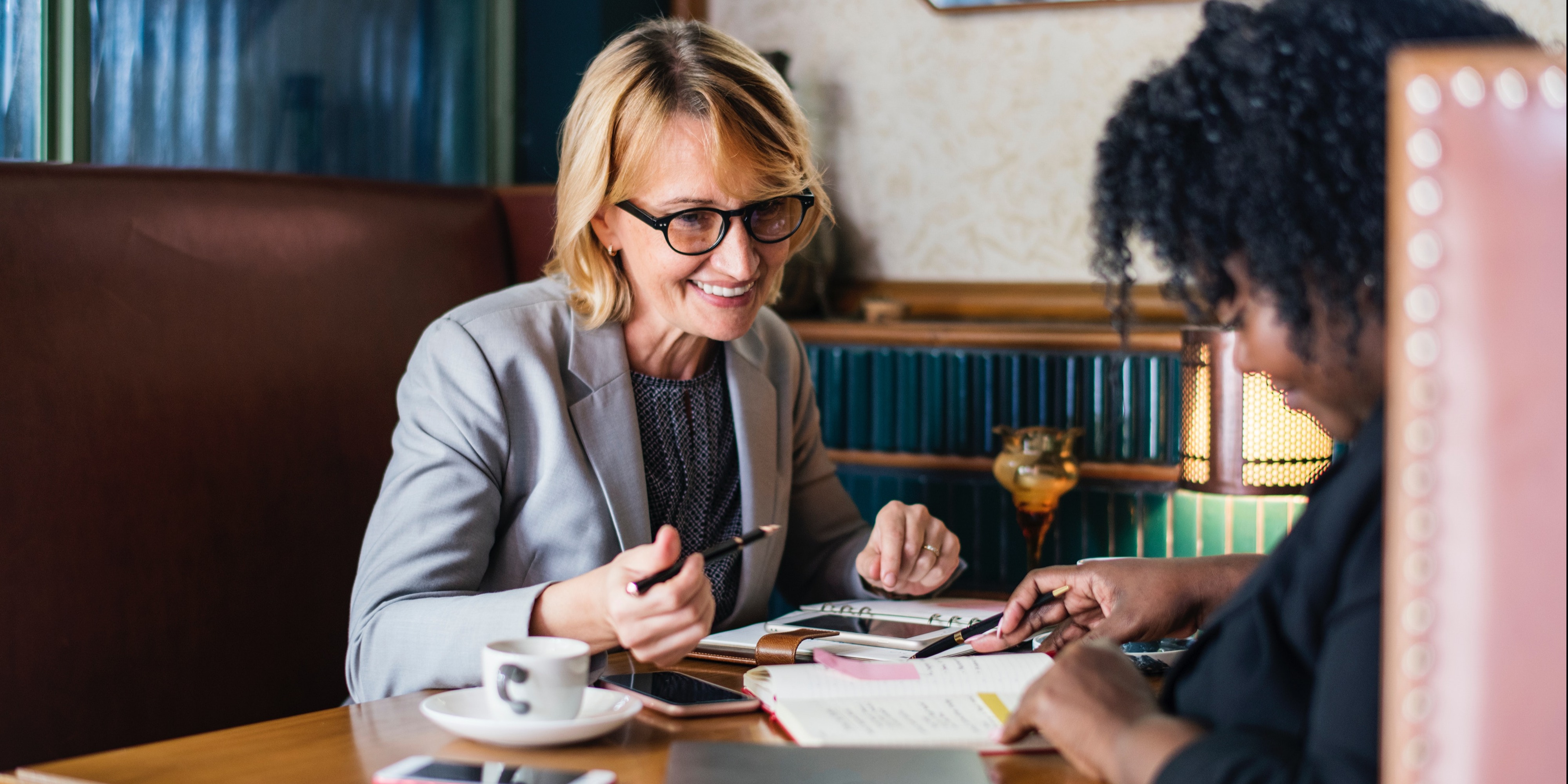 KEY UPDATES AND DIFFERENCES OF THE NEW UX
A new modern user interface (UI) to create more visual impact, customisable views for each group of business users..
A new homepage that gives users personalised access to the most relevant information and applications.
A mobile application (currently in BETA) for iOS and Android that extends access to the system across more devices.
Improved workflow guides users through the planning process and enhances collaboration.
WHY IS THERE AN UPDATE?
Consumers of data have increasingly high expectations of the user experience from the technology they use. They expect business tools that are intuitive, responsive and are available anywhere and on any devise they choose. They expect reporting and data visualisation to match the standards of the business intelligence apps they are used to. Anaplan is meeting this challenge.
Users can now enjoy a much more engaging aesthetic experience. Views of data can be customised for each group of business user across the enterprise so they can draw the right conclusions from the data they're seeing and collaborate as never before.
Collaboration is powered by increase in user adoption, which is driven by solution integrity and user experience. The Anaplan platform is robust and fit for the purpose of planning and analysis and this is strong foundation that has been key to its success. The new user experience is the icing on the cake.
What Do YOU NEED TO KNOW? A MORE DETAILED LOOK
The vision behind creating the new user experience and Anaplan's wider work is their innovative approach to planning. They believe that it shouldn't be restrictive or exclusive, their vision is to 'democratise planning' - 'for the many not the few'.
We know Anaplan offer connected planning, but now Anaplan is raising the bar further by extending the reach of planning across the enterprise - bringing planning to a new dimension - anywhere! The update is the first step to achieving this.
New features of the update allows Anaplan to be rolled out to a new group of users who've otherwise been excluded – or failed to fully adopt. For instance, Board members require a high-level snapshot, presented in a visual and engaging way across any device - the new UX makes all of this possible.
It's worth noting that the new UX is actually a separate application that complements the existing one. Different roles will be in different parts of the application, so if you're a model builder, for example, then you'll be building models in the classic user interface. The long-term plan for Anaplan is of course to bring all roles to new UX.
You will have the option to create reports in classic or the new UX. The new UX is much more engaging but not all the functionality of classic is available yet. So, as a model builder, for the moment you need to work in both. Those that will benefit from the new UX the most right now are reporters and contributors
Reports will not upgrade to the new UX automatically, so there are two things you'll need to consider. First, which of your existing reports you want to migrate, because some of the classic functionality you're used to isn't available just yet.
In our view, the best way to look at migrations is to consider them from a process point of view, with a focus on roles and their journey. Note, the initial focus of the new UX application are reporters and contributors.
Once further developments bring all the features you're used to, migration can be carried out with a phased approach, starting with one role and their journey. Remember, you can still run a process with a mix of classic and new user UX for different roles.
Secondly, you should consider how you can leverage the existing solution and develop new dashboards for new users. With this approach, you can build a page very easily thanks to the intuitive interface. We'd recommend starting from scratch and drawing the story and reports needed. This process will help you to discover new ways of adding value.
.
WHAT DO WE THINK?
If you haven't already, take a look at the new UX and see for yourself. We think the menus, tables and graphs meet the standards of top-range BI visualisation tools.
The initial focus of the UX makes it great for data collection and user journey analysis. It opens the door for new users to be able to use storyboards. This engages more people and roles to collaborate in planning and is just the beginning of a wave of innovation from Anaplan.
The most exciting news from Anaplan is the mobile app they're working on. Not only will it allow planning to take place anywhere, but it'll support better collaboration on projects thanks to the improved comments and app notifications. This is available now in beta upon request. Find out more here.
This sets us on a journey for a completely new planning experience, bringing it to a new level. The possibilities are endless thanks to the versatility and accessibility the new UX will bring. Users can access the planning process wherever they are and on any device.
TALK TO OUR TEAM FOR MORE INFORMATION
If you'd like more information on the update, or you're looking for an experienced Anaplan partner who can work with your business to get the most from the software, then be sure to get in touch with a member of the Profit& team today.