Machines are bringing objectivity to planning. AI can find patterns and make predictions that help organisations become more accurate, have better automated insights and move quicker than their rivals.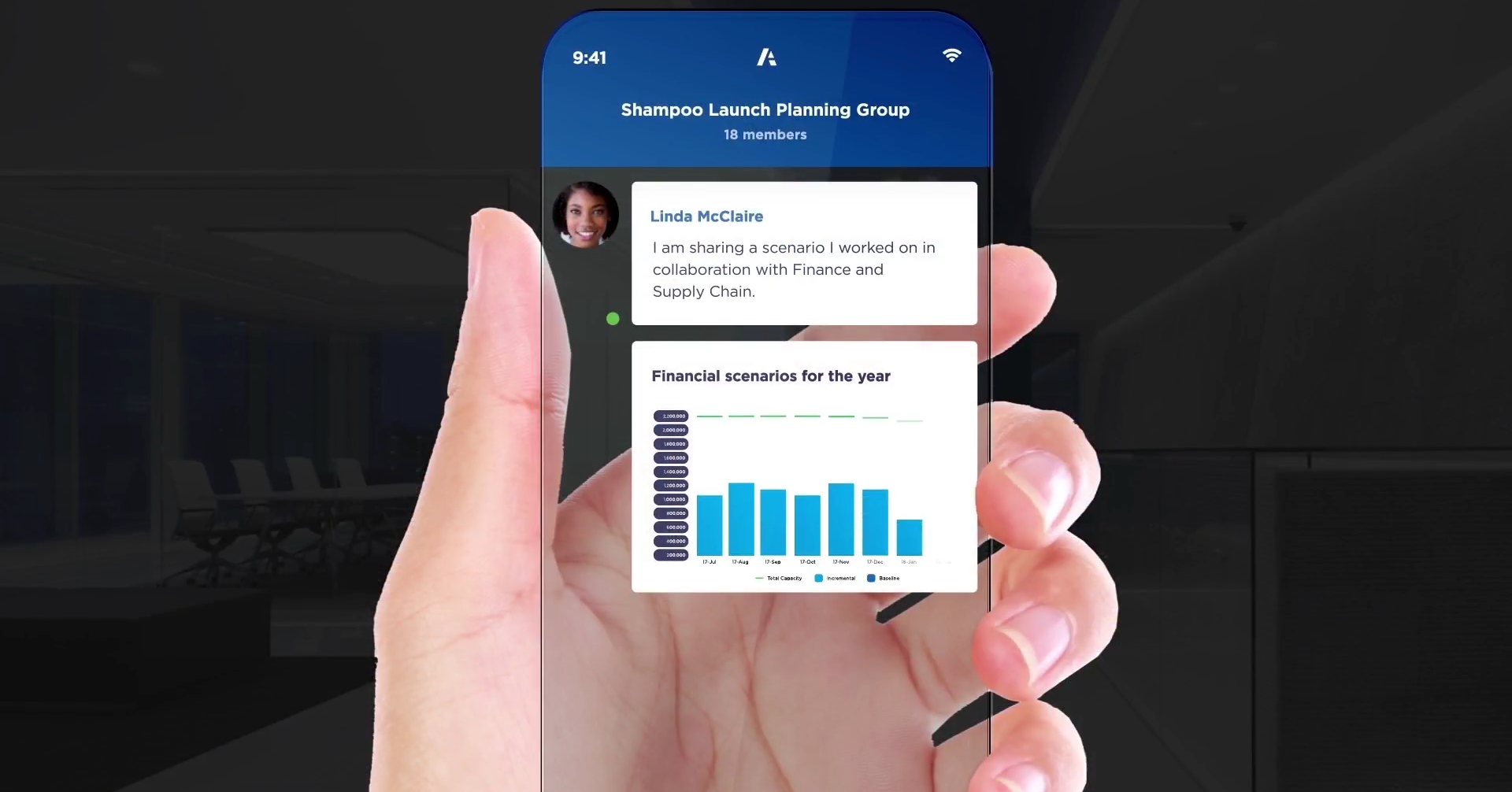 Here's how automated insights help achieve the Connected Planning vision:
A Quick Overview of Connected Planning
Machine Learning's Relationship With Connected Planning
The Future of Connected Planning
A Quick Overview of Connected Planning
Many businesses today regularly face the exhaustive challenge of having people, data and plans all operating from isolated processes. The bigger issue that equates from this is that cross-enterprise collaboration is neither effective nor possible. That's where Connected Planning comes in.
It's the journey of consolidating business processes across your entire organisation, allowing you to break down information silos and eliminate inefficiencies. Connected Planning enables collaboration, insights and predictive, self-learning capabilities that are necessary to inform strategic decision-making.
The future of planning is connected. It will also include greater intelligence gained from incorporating AI and Machine Learning. To give planning this acceleration, you need the combined power of a Connected Planning platform with machine learning (ML) capabilities integrated.
How Machine Learning Can Work With Connected Planning
ML working alongside Connected Planning gives continuous, automated insights, recommendations and extreme detail and accuracy in forecasting. ML looks for patterns in masses of internal and external data. It presents scenarios that we might not have otherwise found.
It's objective and it challenges our human thinking that's influenced by our personal experiences and bias. With AI, a machine learns, improves and continuously optimises without bias. It offers options and potential actions that can improve performance, allowing you to focus on tasks that truly align with the overall vision.
It takes planning to a new level and enhances Connected Planning. Machines will never replace Connected Planning, but your planning processes can grow in efficiency, effectiveness and accuracy by augmenting them with AI.
When paired with ML, Connected Planning is always working away. Relevant data is always collected and analysed - automatically. This can include every kind of data. From sales reports to employee performance numbers and customer surveys. Even data that might not initially seem relevant. If there's a correlation, ML identifies them and helps you connect the insight to your advantage.
ML deals with the numbers side of things and serves up actionable data. This, in turn, frees up people to do what they do best, putting their creative capabilities to the task and deciding on the pros and cons of various decision paths.
With the focus of bringing the right data to augment human knowledge and experience, ML also alleviates people, so that they can bring more human qualities to the table.
The Future of Connected Planning's Relationship With ML
At Hub Comes to You London, Anaplan President and CEO, Frank Calderoni, shared Anaplan's vision of what the future of Connected Planning could look like.
In the video, Anna, a fictional connected planner, works on a timeframe of zero. However, all her devices will blend data, analytics and their functions seamlessly in daily life, so that's not an issue. When plans need to change and adapt fast, Connected Planning will take on those challenges, addressing immediately and working behind the scenes.
The heart of Connected Planning is bringing information together to make informed decisions quickly. It's the nervous system of being aware, always-on and continuously thinking. It provides real-time sentiment analysis which helps you get ahead of the game and think more creatively about what you can do. Dynamic, collaborative and intelligent.
Anaplan also recently acquired Mintigo, the intelligent predictive planning piece of tech that developed ML for sales and marketing functions. With this deal, Anaplan hopes to integrate Mintigo's machine learning technologies across a broader portfolio of planning and enhance its system-wide predictive capabilities.
So this futuristic way of automated planning might not be so far in the future.
Get Your Complete Guide to Achieve Your Connected Planning Vision
Every business wants to become more efficient in their processes. Anaplan has created Connected Planning to make this possible. We've produced an all-in-one guide for everything you need to know about achieving it in your organisation.
From its purpose to what you need for a successful implementation, we've covered it all. Get your free copy using the link below.