Accurate budgeting gives your business the tools it needs to make informed financial decisions. Income, expenditure and cash flow are all better understood when the right budgeting process is in place.
There are different techniques that your business can adopt - two of the most common are incremental budgeting and zero-based budgeting. But are they good enough to keep up with the pace of change in today's digital economies?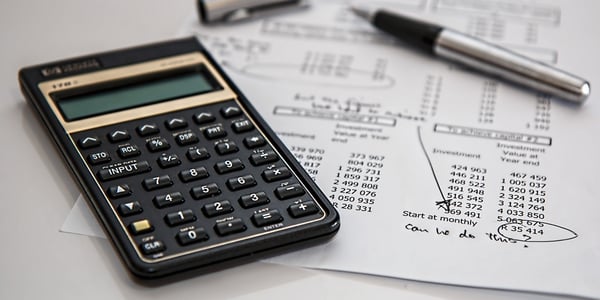 The Key Difference
Zero-based budgeting doesn't look at the historical picture but rather starts from the assumption of a zero base, i.e. a blank sheet of paper. It avoids any expenses that are not considered to be essential to operational success.
The main difference between this method and incremental budgeting is that the latter uses existing figures, whether it's last year's actual or this year's forecast, to calculate the budget. It then subtracts or adds a percentage based on current market trends.
So, how do you know which is right for your business and what are the advantages of each?
What Incremental and Zero-Based Budgeting Can Offer
Incremental Budgeting
One of the key reasons that businesses implement this method is because it is simple to understand how the budget has been calculated, using fairly simple assumptions about increases or decreases in resources. In addition, there is no need to carry out detailed analysis.
As previous figures are used, the budget only sees small and gradual changes over time. There are no sweeping deviations that you have to adjust to. You'll have consistent budgets year on year that provide the stability needed to make informed business decisions.
Departments are interconnected, so it makes logical sense that change in the budget is similar across departments.
Well this may be true in organisations that have fixed structures and deviate very little in how they operate year on year. Although, this idea seems a little outdated with the pace of change today.
For businesses that need to move with the times, it's clear that plans and budget based on what they did before, may at best lead to a slow decline. Management are not challenged enough on their consumption of resources. They may even be tempted to overspend to protect future budgets. This is hardly a feature of a high performing company.
Zero-Based Budgeting
This method of budgeting involves you starting from scratch. It challenges you to identify the most cost-effective way of delivering services without there being a drop in quality. This doesn't sound like a revolutionary approach in principle, and it isn't. In fact, this method was popular in the late 1970s.
Despite this, businesses have struggled to adopt zero-based budgeting because there are an awful lot of variables that you need to take into account. Previously, inflexible planning processes couldn't manage the flexibility that zero-based budgeting needs.
Thankfully, advances in planning technology now mean that zero-based budgeting is a viable option for businesses. Since adopting zero-based budgeting, some businesses have reported cost savings between 10 and 25%. These funds bolster their margins or allow them to invest in future growth.
Ultimately this method provides a low-risk approach to transforming the cost base and to drive a performance management culture.
How to Get Started with Zero-Based Budgeting
Although both methods have their advantages, zero-based budgeting is more appropriate for businesses that need to adapt to change and take into account external factors that impact them. To combat the complexity surrounding zero-based budgeting, you need to use the latest technology in planning, which is available to any business, and provides the relevant analytics to do this effectively.
It's essential that you have planning software that's equipped to deal with the complexities of the process, whilst at the same time, be flexible enough to adapt.
Evaluate each area of the business and determine a clear plan to meet the companies objectives in the current year. Collaborate with other departments effectively to assess how plans interrelate to ensure there are no surprises as the year progresses. The more thorough and deliberate you are the more accurate your budget will be.
GAIN MORE VALUE FROM ZERO-BASED BUDGETING WITH CONNECTED PLANNING?
For those businesses that take this a step further with Connected Planning, the value is increased. Connected Planning is less about the annual budgeting exercise and more about creating continuous, collaborative, dynamic planning.
We've created a free Connected Planning eBook that outlines exactly what the process is and how it can benefit the whole business. Download your free copy using the link below and learn more about the advantages of Connected Planning.