Manage Projects the Anaplan Way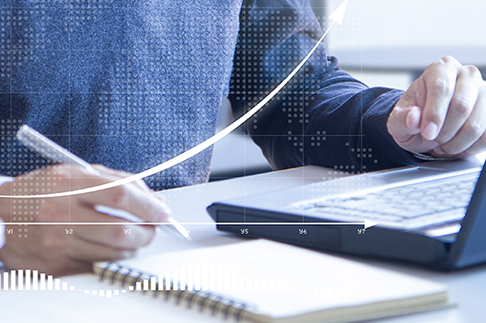 Function
Project Management Office
Industry
Technology & Software, Business Services
The Profit& Project Management Solution, on the Anaplan platform, assists in the delivery of Anaplan implementations using the Anaplan Way project management methodology, and is applied to all of our Anaplan implementation projects. This application can also be used as an accelerator for
the development of project management applications to support alternative methodologies.
This solution delivers significant advantages to our clients. It improves communication and collaboration to support consensus across the project team on every aspect and stage of delivery. Removing data analysis tasks related to resource planning, for example, frees project management time to focus on meeting the expected outcomes and value delivered by the project. Real-time progress and RAID data assist in monitoring that projects remain on time and within budget.
Solution Features
Datahub provides a single source of project data.
Project setup page facilitates speedy project initiation.
Standard checklists to select from saves time and effort for the project team.
Outcomes and Value Mapping ensures all aspects of the project create value for the business, and those that do not, to be deprioritised.
Daily Stand up, RAID log, and Sprint Planning put the project team in control of delivery processes in real-time.
Resource Management provides a view of available time and how that time is being allocated to the project at the team member level. Projects managers can review to ensure the project is delivered on-time and within budget.
SteerCo reports in real-time enable project managers and the SteerCo to balance time burned, versus what has been delivered, and plan ahead to ensure that resourcing remains in line with planned user stories.
UAT and Go-live management provides monitoring of feedback and resolutions to drive projects to an efficient conclusion and smoothly transition into business-as-usual.